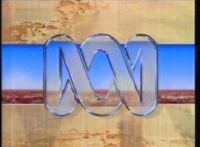 ABC Television was the television branch of the Australian Broadcasting Corporation, launched in 1956. Tugs premiered on ABC in Australia on 10 June 1991 and continued to run in syndication until 11 June 1993. ABC had also first aired Thomas & Friends on 6 April 1987. Thomas & Friends and Tugs are both considered classic ABC shows.
Ad blocker interference detected!
Wikia is a free-to-use site that makes money from advertising. We have a modified experience for viewers using ad blockers

Wikia is not accessible if you've made further modifications. Remove the custom ad blocker rule(s) and the page will load as expected.