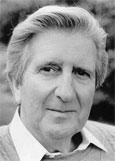 John Baddeley was born on 16 July 1933, in Bridgnorth, Shropshire, England, UK. He was one of the original cast members for Tugs.
Voices
Acting
Television
"Crossroads" (1964)
"The Wednesday Play" (1966)
"Coronation Street" (1967)
"Z Cars" (1972)
"Jane Eyre" (1973)
"Star Fleet" (English Dub) (1982)
"The Bill" (1989)
"Tugs" (1989)
"Shakespeare: The Animated Tales" (1992)
"Dennis and Gnasher" (1996-1998)
Filmography
"Jungle Burger" (English Version) (1975)
"The Dark Crystal" (1982)
"Asterix and Obelix take on Caesar" (English Version) (1999)
"Eichmann" (2007)
Trivia
He and Sean Barrett had previously worked together on The Dark Crystal and the English dub of Star Fleet (a.k.a. X-Bomber) in 1982.
Gallery