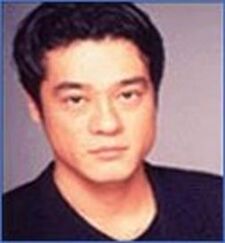 Keiji Fujiwara
is a male voice actor who was born in Tokyo, 5th October 1964. Amongst the many other television shows he has worked for both originating and dubbing, he has also provided the voices of various characters in the Japanese dubbing of
TUGS
.
Voices
Trivia
Both he and Thomas voice actor Keith Wickham played Dr. Tomoki from "Ape Escape 3" in the their respective languages.
Ad blocker interference detected!
Wikia is a free-to-use site that makes money from advertising. We have a modified experience for viewers using ad blockers

Wikia is not accessible if you've made further modifications. Remove the custom ad blocker rule(s) and the page will load as expected.