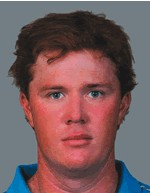 Simon Nash (born 7th September 1972) was one of the original cast members for Tugs. He has also starred in many other productions, like the British television sitcom "Birds of a Feather".
Voices
Acting
Television
"Nobody's Perfect" (1980)
"Nanny" (1981)
"Slinger's Day" (1986)
"Tickets for the Titanic" (1987)
"Tugs" (1989)
"Birds of a Feather" (1989)
"Kappatoo" (1990-2)
"The Bill" (1993)
"Big Cat" (1998)
Filmography
"Xtro" (1983)
"Breakout" (1983)
"Brazil" (1985)
Gallery
Ad blocker interference detected!
Wikia is a free-to-use site that makes money from advertising. We have a modified experience for viewers using ad blockers

Wikia is not accessible if you've made further modifications. Remove the custom ad blocker rule(s) and the page will load as expected.