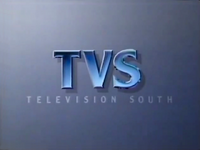 Television South (TVS for short) is an ITV franchise that was active from 1 January 1982 to 31 December 1992. Its broadcast area was based in Southern and Southeastern England. TVS were given the television rights for TUGS and handed it over to Children's ITV for broadcast in 1989. When TVS went bankrupt, plans for a second season were scrapped and Clearwater Features was shut down.
Ad blocker interference detected!
Wikia is a free-to-use site that makes money from advertising. We have a modified experience for viewers using ad blockers

Wikia is not accessible if you've made further modifications. Remove the custom ad blocker rule(s) and the page will load as expected.